A real person is standing by to take your call.
Conveniently Located in Gainesville Fl, we strive to maintain neighborly and excellent personalized service with all custom dental restorative cases. Offering a variety of choices on all removable appliances to satisfy your patient's needs.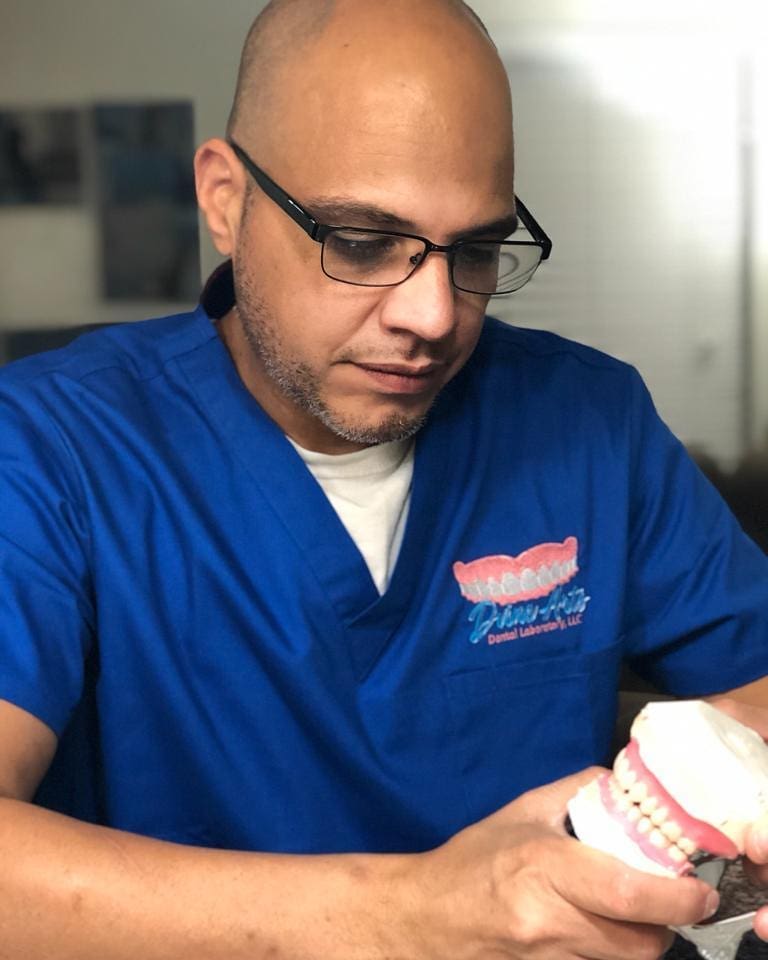 Being on the field for over 25 years my first priority is to provide your practice with the most esthetic and natural-looking product but most important the perfect fit and comfortability for your patients.
Over the years I had the pleasure of working with various dentists in an "office Lab" setting which gave me a great experience understanding my work from the patient's point of view.
I have a great passion for my job, and I am sure we can achieve great results when helping your patients.
David Camacho, Dental Laboratory Owner